International Exchange: Visit at ESIREM in France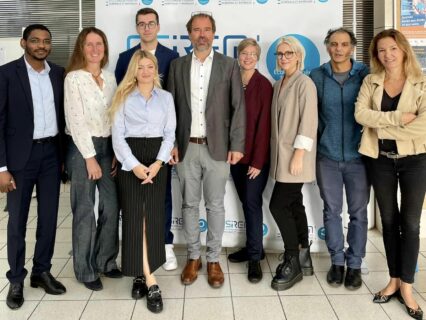 International Exchange: Visit at ESIREM in France
Since many years, there has been a regular student exchange in the form of a research stay between LKT and Ecole Supérieure d'Ingénieurs Numériques et Matériaux (ESIREM). French exchange students from ESIREM are invited to expand their knowledge about polymer technology in the various research areas at LKT.  
In October 2023, four scientific assistants from LKT had the great possibility to accompany Prof. Drummer to ESIREM in Dijon and present their research topics for 2024 in the fields of Additive Manufacturing, injection moulding and flame retardancy. At the same time, they had the chance to get in touch with ESIREM and the students in person. Within the framework programme, they also visited the vineyard of the university as well as an energy recovery plant.  
We are happy to welcome five French exchange students from Dijon at LKT next year!