ESIREM Exchange Students Join Polymer Technology Institute for Research Stay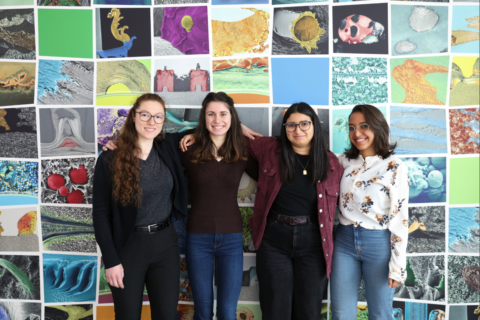 Exchange Students Join Polymer Technology Institute for Research Stay
We are very happy to announce that the Institute of Polymer Technology has welcomed four French exchange students from the Ecole Supérieure d'Ingénieurs Numérique et Matériaux (ESIREM) in Dijon for a four-month research stay. During their time here, they will have the opportunity to explore a wide range of areas, including additive manufacturing, the processing of highly filled systems, and extrusion technology. 
We are excited to provide these students with the chance to expand their knowledge and experience in the field of polymer technology. We believe that this exchange program will be mutually beneficial, providing both our institute and the students with a unique opportunity to learn from each other's expertise and cultures. 
We wish these students an enjoyable stay with us. We look forward to a productive collaboration and hope this exchange program will pave the way for future international cooperation in the field of polymer technology.